Hi friends, so I have officially started on Keto. I really am very full despite not eating that much food today! That is an important step to get started but now that I have done so, my mouth waters because I am thinking about chocolate. What is weird is I never crave chocolate until I think I can't have it. That reminds me of this awesome guy Thomas DeLauer that I watched on YouTube earlier. He mentioned drinking almond milk with cocoa in it. Maybe I will try it. It's a very long video of him shopping in WM. I am sure you just warm the milk and drink it with cocoa slurry stirred in.
Here is the video here where I believe he mentioned it but it's very long because he is showing you how to shop for keto at Aldi grocery store.
Shopping at Aldis for keto by Thomas DeLauer.
https://www.youtube.com/watch?v=QPR4F3B68sI
I found a few recipes for similar items online and the nutritional values are on the websites I linked.
Keto Chocolate Milk by Little Pine Low Carb
Link:
https://www.thelittlepine.com/keto-chocolate-milk/
\
Prep Time:
5 min.
Ingredients:
Low Carb Milk
Cocoa Powder
Vanilla
Sea Salt.
******
Keto Chocolate Milk by Yummy Keto Cooking
Link:
https://yummyketocooking.com/keto-chocolate-milk/
Prep Time: 5 min.
Ingredients:
Hot Water
Almond Milk
Unsweetened Cocoa Powder
Heavy Cream
Monk Fruit Liquid Sweetener (maybe you can also substitute with stevia)
******
One Minute Keto Chocolate Milk by Keto Diet App
Link:
https://ketodietapp.com/Blog/lchf/one-minute-keto-chocolate-milk
Prep Time: 1 minute
Ingredients:
Almond Butter
Almond Milk
Vanilla Extract or Powder
Raw Cacao Powder
Pink Himalayan Salt or Sea Salt (if not in the almond butter)
Ice
Stevia
So hope these sound good to you. I am struggling not eating the chocolate bars on my shelf.
Even better here is a recipe that I have to make! Hope you don't mind that I share the picture Martina! It looks amazing!
Keto Bounty Bars by Martina Slajerova on Keto Diet website.
Here is the link for these amazing looking bars!
https://ketodietapp.com/Blog/lchf/keto-bounty-bars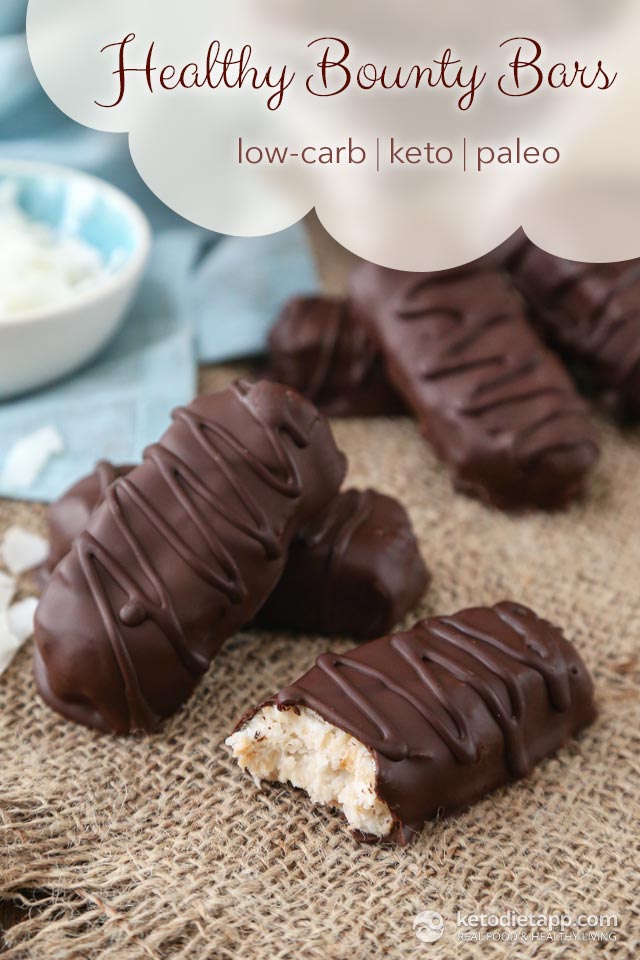 Similarly I also found through Martina's page that you can also try making these bars I found at The Nourished Caveman website, where Vivica Menegaz is sharing the wealth of knowledge on eating and healting. Thanks Vivica, hope you are ok with me sharing your link and photo.
She shares these Low Carb and Sugar Free Chocolate Coconut Bars at her website here so make sure to go and visit her for more inspiration.
https://thenourishedcaveman.com/coconut-chcocolate-bars-low-carb-snacks/
She even shares the nutritional value and detailed instructions on how to make her amazing snack!
******
I am so full though. I almost hit the mark today but I am a little off. It's my first day so I will share my results in a bit!